July 11
Pathological Lovers
8pm | Woody Point Heritage Theatre
Tickets - $24
July 12
Graham Chittenden & John Sheehan with host, Gavin Crawford
Music by: The Lou McDonald Trio
8pm | Woody Point Heritage Theatre
Tickets - $34
July 13
Aisha Brown & Nikki Payne with host, Gavin Crawford
Music by: The Lou McDonald Trio
8pm | Woody Point Heritage Theatre
Tickets - $34
Tickets are be available online at ticketpro.ca, or by calling 1 (888) 311-9090.
Gavin Crawford is a multi award winning comedian, writer and actor. Best known for his eight year run with This Hour Has 22 Minutes, Gavin had a blast poking fun at various politicians, as well as Bob Ross and Chantal Hebert. He has appeared on Corner Gas, Murdoch Mysteries, and The Gavin Crawford Show on Comedy Network, in addition to touring comedy festivals across North America. Currently, Gavin hosts the National comedy quiz Because News on CBC Radio One every Saturday.
Aisha Brown is known as one of the top 3 Aisha's in North American stand-up comedy. She has made multiple appearances Montreal's renowned Just For Laughs festival taping two All Access televised sets for the Comedy Network, and as a featured performer for Kevin Hart's LOL Network. She has also performed at Montreal Sketchfest, the Field Trip Festival, the Guelph Comedy Festival and the Kitchener Waterloo Comedy Festival. Aisha has written for CBC Comedy, Baroness Von Sketch, Just For Laughs, and has been featured multiple times on CBC Radio's The Debaters and Because News. She has also written for and has been featured on The Beaverton on the Comedy Network, and will be taping her first comedy special this summer for CraveTV.
John Sheehan has been enjoying success on the comedy stage since his debut to stand-up comedy in 2007. This Newfoundland and Labrador rising star has performed with the likes of Gerry Dee, Caroline Rhea, and Louis CK, and graced many national stages including the Winnipeg and Halifax Comedy Festivals.
Sheehan's comedy is very relatable because you've actually had that friend, aunt, brother, or other whacked out relationship. Although stand-up is his focus, John is known for his talents as an actor, emcee and writer. This father of three, grandfather, and husband is never shy to give back, including entertaining Canadian military personnel in Greece, Kuwait, France, and the Ukraine as a member of Team Canada.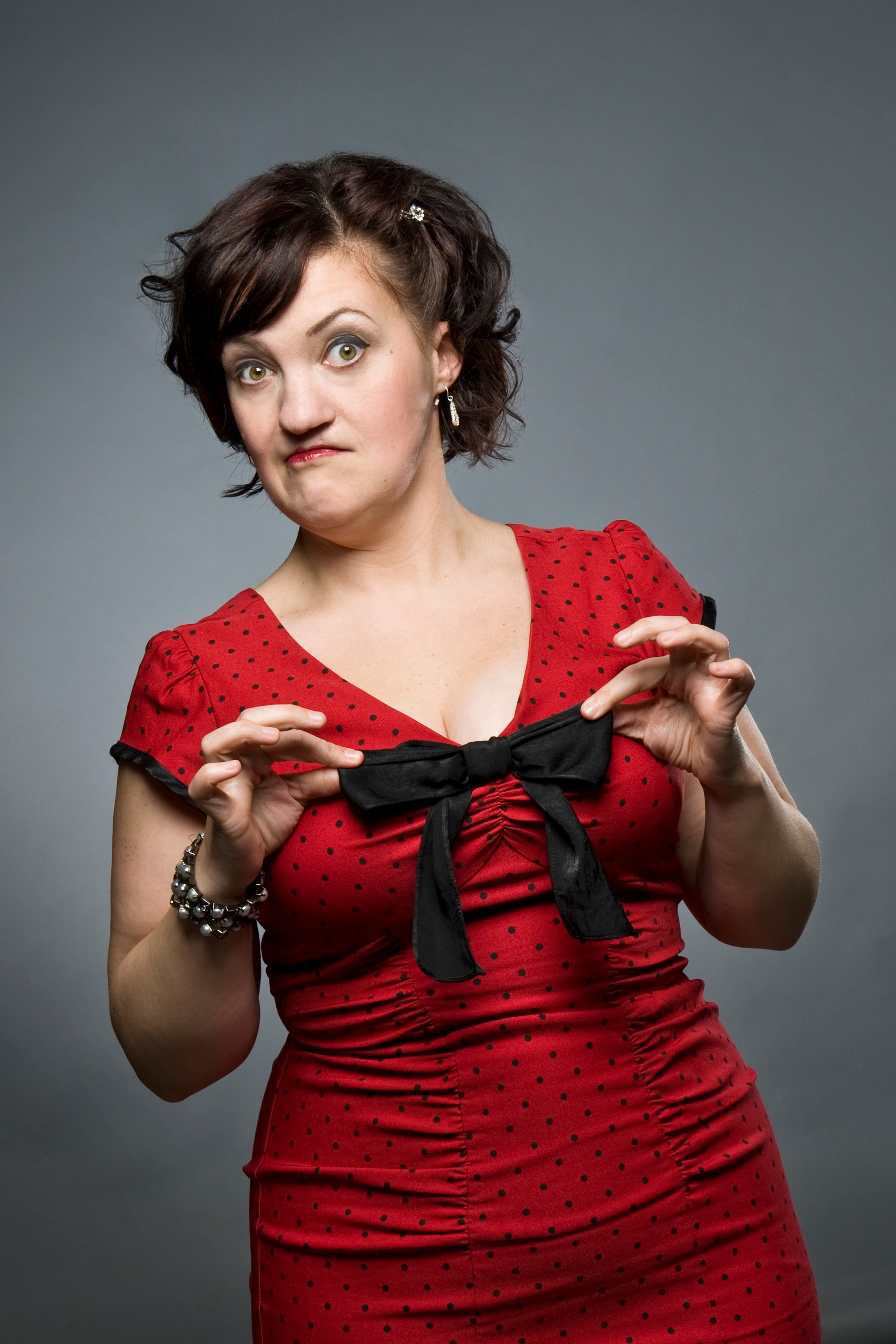 It all started at Woody Point.

On a dark night, a baby was born. That baby was Donald Payne, Nikki Payne's father. Unfortunately, he was soon dazzled by the bright lights and big city action of Rocky Harbour. He boarded the ferry and never returned. Now the prodigal son's daughter has returned with poo jokes from the mainland. Nikki Payne has taken her bag of jokes around the world. From Israel to Afghanistan, Belgium to the United States and exotic cities such as Edmonton. She has won many Canadian Comedy awards and a Screen Actors award for her portrayal of a crazy cat lady on CTV's "Satisfaction," which was canceled that same year.
Now, you can find Nikki Payne on the campus of Mount Allison University pursuing a Fine Arts degree. She's the only student who has hot flashes. You can also hear Nikki as the voice of Becky on Teletoon's "Bagel and Becky Show."

Yes, It all started at Woody Point. So it's your fault.
Graham Chittenden is a familiar face at the Just for Laughs festival, as well as on Just for Laughs tours, coast to coast in Canada and as far away as Bermuda. He has shared the stage on the theatre tours of Howie Mandel, Gad Elmaleh, John Pinette, Brent Butt, Bob Saget and more.
Graham has his own award-nominated special on CTV, has hosted talk shows on MTV, and The Comedy Network, and written for shows such as CBC's Mr. D and Still Standing. You may also recognize his voice from CBC Radio's acclaimed comedy show, The Debaters. Graham's new one hour comedy special "Reluctant Adult" premiered on CraveTV in 2018.
The rumours are true! Your favorite 110% band is playing The Woody Point Heritage Theatre! Comedy @ Woody Point is hosting a dance til you drop Rock Show with Pathological Lovers. You know those guys right? They made that legendary album (Calling All Favours) and that legendary video (Best Served - directed by Jordan Canning) and still haven't cobbled the sense enough yet to relax and play it safe on stage. Always too many notes, too many chords, too much banter, wrapped up in a great great time. As the vaudeville comedians used to say..."As long as the band's laughing." Life has no meaning so we might as well freak the frig out every chance we get. Right? Right! We hope to see you there! Come for the band and venue - stay for the epic gig in this magical place.
A brief message from Steve Patterson
Dear friends and fans of comedy at Woody Point,
You know how much I love coming out there with my family and my hilarious comedian friends to entertain you in the beautiful bosom of the Shelagh Rogers auditorium at the Heritage theatre right?
This year, unfortunately for me, I won't be able to host Comedy at Woody Point.
But the REASON I won't be able to host is a very fortunate one as Nancy is expecting our second child in July! So, while I do look forward to hiking your trails, helping you laugh and making fun of Trout River (again), I won't be because Nancy may deliver our child at that time and I can't help but feel partially responsible for the slight discomfort of childbirth she will experience. So really, being there so she can yell at me and squeeze my hand with enough force to crush a ball of cement (at least I hope that's the ball she'll be crushing) is the least I can do.
However, the shows will go on and with a tremendous lineup this year including; Gavin Crawford (host of CBC's Because News) as host with Debaters regulars (and 2 of my very favourites) Aisha Brown and Graham Chittenden, Newfoundland favourite Jon Sheehan and, returning by popular demand, everyone's favourite NIKKI PAYNE!!!!
So please come laugh at my hilarious friends July 11-13 for the 4th year of Comedy at Woody Point and next year I vow to return as host with my family that the Galliotts and everyone there have made feel part of their own. Including a new baby to teach Trout River jokes to.
Tickets available at www.ticketpro.ca.
Get them now, because this always sells out!