Jeremy Dutcher is a classically trained operatic tenor and composer who takes every opportunity to blend his Wolastoq First Nation roots into the music he creates, blending distinct musical aesthetics that shape-shift between classical, traditional, and pop to form something entirely new. Dutcher's debut release, Wolastoqiyik Lintuwakonawa, involves the rearrangement of early 1900s wax cylinder field recordings from his community. "Many of the songs were lost because our musical tradition was suppressed by the Canadian government. I'm doing this work as there's only about a hundred Wolastoqey speakers left. It's crucial that we're using our language because, if you lose the language, you're losing an entire distinct way of experiencing the world."
Sherry has been winning hearts across the country as one of Newfoundland's finest singer-songwriters. Her highly anticipated fourth album, Wreckhouse, takes its name from her song 'Stop The Trains'; a gem of a tune voted best song in the province by The 2018 People's Choice Awards. She was also awarded 2018 Music NL Female Artist of the Year. Described as "so good – so distinct – it's absolutely unforgettable" her voice is one you pay attention to.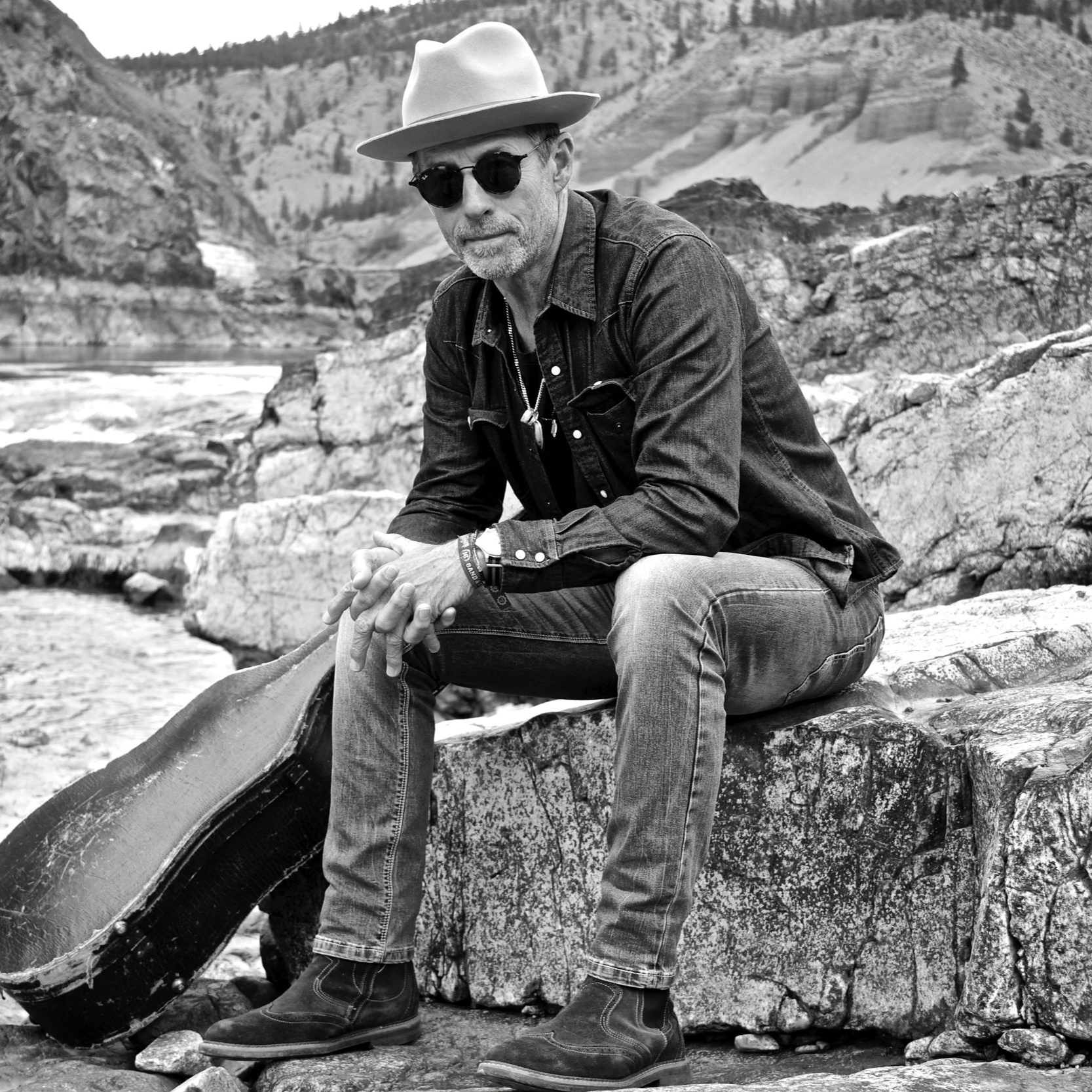 Canadians first met Barney in 1988 as leader of the Legendary Hearts when Much Music embraced an indie video of the heartland anthem "Something to Live For." Next came a self-titled Epic Records' album which sold over 100,000 units, and earned the group a Juno Award for Best New Group. As his life began moving at a dizzying speed, Barney was swept into a circle of peers that included Blue Rodeo, k.d. lang, The Tragically Hip, Colin James, 54.40, and The Odds. His career education took place in parlaying strong grassroots popularity into a national following; and by playing to crowds in seedy bars to concert halls and arenas all over Canada. At its peak, the band was playing 200 dates a year, graduating from touring in a van to a motorhome to tour buses.
In 2000, Barney took time off from music to reflect on the next phase of his career. With his brother-in-law, he and his wife then purchased a cattle ranch in the Cariboo region of British Columbia. Although he spent a sizeable amount of time running the ranch, Barney never quite removed himself from music. While remaining on the borders of the music landscape, he'd peek in to see if he saw anything he liked. This includes returning to recording with his solo albums Gift Horse (2006), which received a Juno nomination, followed by The Inside Passage(2008), and Flesh & Bone (2012).
Comfortable in his own skin, Barney today doesn't have dramatic, extravagant feelings about his work. He'll keep doing what he's doing to the best of his ability. He doesn't see one moment of inspiration as any big climax. It's just a matter of sharing his tools, keeping in shape, and self-discipline.
Photo by Mark Maryanovich
A self-styled "creative engineer" Jodee works in most facets of the performing arts, making and partaking in projects that are grounded in local culture and sensibity but resonate internationally. He lives with his dog Nan in St. John's but is SO CLOSE to picking up and moving to Woody Point.
Always a crowd pleaser, master blues singer and guitarist Shane Murphy has entertained our audiences for several years now. Recipient of a Lys Blues Awards in Quebec, he will demonstrate his versatility once again at the Royal Canadian Legion during Writers at Woody Point. Not to be missed!
The musicians who make up Gros Morne Summer Music have been part of our program for years, and their scope and repertoire continue to grow. We are delighted once again to welcome back David Maggs and Diederik van Dijk and their talented ensemble of classical musicians for what promises to be another outstanding performance at the Woody Point Heritage Theatre and St. Patrick's Church.
This year, GMSM presents, Dark by Five:
Founded in 2012, Dark by Five is the ensemble-in-residence at Canada's Gros Morne Summer Music Festival in Newfoundland and Labrador. Through their creative residencies, the members of Dark by Five converge to explore and expand the boundaries of musical presentation by creating compelling and thought-provoking original productions that weave together the worlds of classical, contemporary, and popular music; theatre, dance, literature, poetry, visual art, and visual media.
Among Dark by Five's original creations are Trolley Car, a chamber opera by Canadian composer Jason Nett; Revolution, a musical presentation on David Ives' Variations on the Death of Trotsky; and Beyond Words, a multi-disciplinary stage collaboration with Canadian poet, Don McKay.
As a musical ensemble, Dark by Five also re-imagines iconic symphonic works turning them into innovative arrangements for chamber ensemble. Among Dark by Five's repertoire are Copland Appalachian Spring, Shostakovich Symphony No. 10, Berlioz Symphonie Fantastique, and Respighi Pines of Rome.
Newfoundland has a storied history of stunning songwriters, poets and players. Over the course of the last decade The Once have writ and knit themselves into that story.
Within the nine songs on their new album Time Enough, The Once offer some of the most vulnerable and honest material of their career. On this, their fourth studio album, the band stays true to the root strength of their harmony driven sound, while extending the borders into fresh yet familiar territory. They craft a sonically understated, but emotionally fulsome sound that accomplishes what they've always done so well: stun listeners with what Amelia Curran calls "perfect vocal harmonies, thick enough to stand on."
The story of The Once is one of growth, propelled by the rare chemistry that comes from a decade of writing and touring together. Their songs have been placed in international film and television, they have YouTube videos with millions of hits, and there's a trail of trophy nominations and wins from the East Coast Music Awards, the Canadian Folk Awards, and the Juno Awards in their wake.
Originally from PEI, Rose Cousins lives in Halifax when she's not touring internationally. Fueled by collaboration she deeply values being part of multiple music communities. Her 2012 album We Have Made A Spark won a Juno, 3 ECMAs, a CFMA, was long listed for the Polaris Music Prize, and made featured/best of lists in USA Today, NPR and Oprah Magazine. Her music has appeared in several TV shows including Grey's Anatomy and Nashville. To make her new record Natural Conclusion, she enlisted Grammy award winning producer Joe Henry. The result is what Cousins calls "the most honest and vulnerable thing" she has made to date. Rose Cousins was nominated for Songwriter of the Year at the 2018 Juno Awards, was nominated for Artist of the Year at the 2018 International Folk Awards, and was recently named "Best Artist to Enjoy Quietly" by Halifax's weekly arts paper The Coast. Natural Conclusion was nominated for a 2018 Grammy award (Best Engineered Album, Non-Classical - Ryan Freeland, Joao Carvalho), is nominated for eight East Coast Music Awards, won two Music Nova Scotia Awards (Americana Album of The Year and Solo Album of the Year), is on Polaris Music Prize's "Longer List."
Anita Best has spent a lifetime exploring, cataloguing and celebrating the rural Newfoundland lifestyle and culture. In the process she has become one of the province's most prominent traditional singers.
Born on Merasheen Island in Placentia Bay (since abandoned under the resettlement program), Best has worked as an educator, archivist, folklorist, broadcaster and singer. A particular interest in oral history - songs and stories passed down through generations - lead to her performing career. She has toured extensively as a storyteller and singer, made numerous television and radio appearances and added her voice to several Newfoundland recordings. She is best known for two albums: The Colour Of Amber, a collaboration with Pamela Morgan, was released in 1993. Crosshanded, a collection of twelve songs for solo voice, followed a few years later. In these recordings and in her performances, Best tends to forego the standard Newfoundland repertoire in favour of the lesser known songs and stories collected from around the province.
Anita Best is also the co-author of the folk song collection Come And I Will Sing You. She has worked with numerous folk arts councils and heritage groups, organizing concerts and other folklore events. She has received several awards and honours for her contributions to heritage preservation and the cultural life of the province.
Biography by Jamie Fitzpatrick
Matthew Byrne is a traditional singer, storyteller, and guitar player with a repertoire shaped by his musical upbringing. He supports his tradition with powerful vocals, polished guitar work, and a presence that fills the room.
With parents who were both singers and song collectors, and a strong family focus on sharing songs, Byrne has inherited a unique repertoire as well as a fascination with unearthing and reimagining traditional songs.
Matthew is currently supporting his newest release, Horizon Lines - a collection of traditional material from both sides of the Atlantic that continues Byrne's journey through his own unique musical lineage. This album won Traditional Recording of the Year at the 2018 Canadian Folk Music Awards. Having received this distinction for a second time, Matthew Byrne continues to establish himself as one of today's most authentic and vital traditional voices.
Writers at Woody Point's "Musician-in-Residence", Sandy Morris, has been a leading player in the province's music scene for over 40 years. His music is heard weekly on the popular CBC Television series Land and Sea. His latest project, Superpickers, a collaboration with Glen Collins and the late Peter Narvaez, showcases his blues guitar skills on the 2011 CD Blues on the Ceiling.